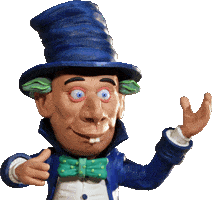 THE STOP MOTION ANIMATION HOW TO PAGE
Art Clokey was an American pioneer in the world of stop-motion clay animation. He is best known as the creator of the beloved character Gumby and his trusty sidekick Pokey. Clokey's career began in 1953 with a film called Gumbasia, which was inspired by his professor at the University of Southern California. He and his wife Ruth subsequently developed the characters of Gumby and Pokey, who first appeared on The Howdy Doody Show and later had their own series, The Adventures of Gumby. These characters gained a renewed following in the 1980s when Eddie Murphy famously parodied Gumby on Saturday Night Live.

In addition to Gumby and Pokey, Clokey is also known for his work on the animated duo Davey and Goliath, which was funded by the Lutheran Church in America. He founded the company Premavision, which produced various products related to the Gumby and Pokey franchise.
Clokey's experimental short clay animation films, including Gumbasia and Mandala, were popular with adult audiences. He also provided the voice for Pokey in The Puppetoon Movie and worked on the clay-animation title sequences for Dr. Goldfoot and the Bikini Machine and How to Stuff a Wild Bikini. His son Joe Clokey continued the Davey and Goliath cartoon in 2004.

Clokey passed away in 2010 at the age of 88, leaving behind a legacy as a pioneer in the world of clay animation. His enduring characters, Gumby and Pokey, continue to delight audiences of all ages.