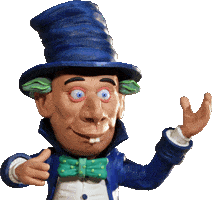 THE STOP MOTION ANIMATION HOW TO PAGE
Annecy: First founded in 1960, Annecy is the world's largest event dedicated to animation, Annecy is a fun and friendly way to discover the latest in animation masterpieces, meet major players and young talents, check out new trends, and find ideal business partners, all in one place/
Ottawa International Animation Festival (OIAF): The Ottawa International Animation Festival (OIAF) is the largest of its kind in North America, attracting film buffs, art lovers, filmmakers, and cartoon fans from around the world to the nation's capital.
​
Red Stick International Animation Festival: The festival has its roots firmly planted in the creative side of the animation business and acts to provide animators, directors, students, artists, designers, writers and educators with a forum in which they can share their knowledge and skills and promote the art of animation.
​
Spike & Mike's Animation Festivals: US theatrical premiers that include Wallace & Gromit, Beavis & Butthead, the first films of Shane Acker, Andrew Stanton, John Lasseter, Pixar, Bill Plympton, Danny Antonucci, Eric Fogel, Breehn Burns, Tim Burton, Brad Bird, Pete Docter, Chris Wedge, Kenn Navarro, Marv Newland, Mike Johnson & Nick Park.
​
Stop Motion Montreal (Canada): Erik H. Goulet who is a big fan of stop motion has organized the Stop Motion Montreal Film Festival last year. This year "2010" there is another. Deadline is September 10, 2010.
​
Jaipur International Film Festival (India): Jaipur International Film Festival is the world's fastest growing and now a prestigious Film Festival. The international recognition for JIFF is increasing day by day and the jump in the number of film makers displaying their faith in the Festival has once again proved this.
​
Action Figure Film Festival: The ACTION FIGURE FILM FESTIVAL is the world's first festival dedicated to screening works by stop-motion artists who use action figures as main characters or actors. The Festival combines the excitement of world premiere short-films and fan tributes with the allure of Denver's nightlife. The festival highlights up and coming filmmakers, as well as masters of the craft and has already attracted award winning films in the past years. Independent in every sense, these films share the same willingness to challenge the conventions set for stop-motion.
​