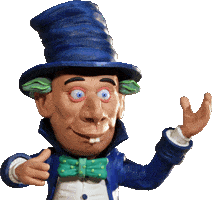 THE STOP MOTION ANIMATION HOW TO PAGE
Dynamic Perception: Designed around a common, inexpensive and world-sourceable aluminum rail, it's our most economical and practically indestructible slider system. Choose a slider only or build a multi-axis rig.
​
Edelkrone Moco: Create superior stop motion animations with Dragonframe integration, a novel way of controlling Edelkrone motion control systems with Edelkrone Web App, and previously unseen custom integrations with Edelkrone Software Development Kit, all made possible with the new Mac/PC Adapter for Edelkrone Moco.
​
eMotimo spectrum ST4: The eMotimo spectrum ST4 is a full-featured 4-axis controller with integrated pan and tilt control. Additionally it has two powered motor output typically paired with a slider and focus motors. It is accurate, repeatable, and supports cameras weighing up to 15lbs.
Mark Roberts Motion Control: We are the leading designers and manufacturers of quality motion control products for film and TV. This website shows some of our standard rigs, including the Academy Award winning Milo Motion Control Rig, however the range of equipment we manufacture is so wide it is not possible to show everything, especially the 50% of our work which is custom made. This website is a guide to give you the idea of what is possible, but please contact us to discuss your exact requirements and let us provide you with the best system possible for your creative talents
​
Mod Slider: Highly modular, the panning (horizontal rotation), tilting (vertical rotation), and follow focus units are all held in place by 1/4″-20 threaded screws and are easily detachable. All modules are connected with a single cable to help with ergonomics and sturdiness.
​
SlideKamera: Various systems that are compatible with Dragonframe to slide your camera where you want it to be.
​