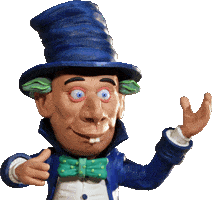 THE STOP MOTION ANIMATION HOW TO PAGE
Sound Recording/FX/Editing
ACID® XPress 5.0: It's easy to create original music-even if you're new to loop-based music software. Download and install ACID XPress. Then, get loops from our Loops & Samples collection or from ACIDplanet.com to create your own music.
Audacity Sound Editor: Audacity is free, open source software for recording and editing sounds. It is available for Mac OS X, Microsoft Windows, GNU/Linux, and other operating systems.
Bargus Sound Library: A free sound effects library site based in the UK.
Eleven Labs: An excellent AI speech synthesis company that you input text and it outputs a variety of different possible character voices. Also allows you to train the AI using sound samples. It is free to use their outputs with a simple credit to their website. They also have inexpensive commercial options.
FreePlayMusic (Royalty Free Music Archive): Freeplay's first product, the Freeplay Music Library, is a comprehensive collection of High End Broadcast production music spanning all the popular musical genres, available for download either on-line or for purchase on CD.
​
Incompetech: Royalty free music library. One of the best!
PaPaGayo (Free): Papagayo is a lip-syncing program designed to help you line up phonemes (mouth shapes) with the actual recorded sound of actors speaking. Papagayo makes it easy to lip sync animated characters by making the process very simple - just type in the words being spoken (or copy/paste them from the animation's script), then drag the words on top of the sound's waveform until they line up with the proper sounds.
Sound Effects: Sound Dogs: Sounddogs.com was created in May of 1997 by Hollywood sound editors with over sixty feature film credits. We created the website out of a need to work fast and efficiently from anywhere in the world. Sounddogs has over 400,000 sounds including award winning sound effects and world class music for productions of any size and budget.
​
Voice.AI: A program in which you can change your voice into one of hundreds of cloned characters. This includes, male to female, young to old, cartoon and celebrity characters.
Zap Splat Free Sound Effects: Over 40,000 free pro sounds, instant download​
​
​