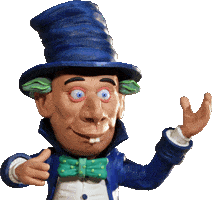 THE STOP MOTION ANIMATION HOW TO PAGE
At Last, Foam Puppet Fabrication Explained!: Check out this older how-to page from Tom Brierton, on creating foam latex characters, with instructions on building ball and socket armatures. Tom is currently retired but has left a lot of great info behind.
Dangerously Ever After: Alba Garcia's stop-motion film based on a children's book; Dangerously Ever After, by Dashka Sla
​
Bruce Bickford's Facebook Page: Bruce Bickford was born in 1947 in Seattle Washington. He began animating clay in the summer of 1964 at the age of 17. He graduated from high school in 1965; and engaged in military service from 1966 to 1969. Upon his return he resumed animation, and did his first line animation in 1970, then in 1973 he went looking for work in Los Angeles-where he met Frank Zappa. He worked for him from 1974 through 1980. Afterwards, he returned to Seattle and resumed animating mostly his own personal work.
Dark Matters: Mike Brent: Mike Brent's blog that talked about his projects, other peoples projects, eastern European stop motion and theory. A snap shot in time on the world of stop motion in the mid 2000's.
​
Fantasiation: This animated film is inspired in the tragic loss of one of my twin students Emely Gomez. Making this film has helped Katherine, (Emely's twin sister) her Mom and I heal. Grieving is one of the most vulnerable stages one can feel. But together we can make this healing less lonely. My film will reunite my twins at least in a fantasy world. I love you Katherine Emely Gomez and I love you Emely Gomez. Your friend and teacher...Alba
King Kong Lost and Found: Here is a great page on the mystery surrounding the remains of all the artifacts behind the King Kong film by John Michlig.
Notes from Halfland: Project Blog for an Independent Stop Motion Animation Series. Includes images, short movies and lots of information from Shelley Noble.
Ray Harryhausen:  Have you ever wondered what the secret behind Ray Harryhausen's Dynamation was? Well now you can know. The official Ray Harryhausen web site.
Stop Motion Works: Lio's page for stop motion, links and info. Lio is also an expert armature machinist. He also has a Facebook page here.
Stopmotionanimation.com: Anthony Scott's web site with many good links and a very good forum. Has links to suppliers, articles and helpful hints. Also make sure to check out the handbook and take part in the occasional Jams.
The Enchanted World of Rankin/Bass: Mostly known for their stop motion Rudolph Christmas TV specials.
​
Tuscar Studio Films: Megan Ehrhart's surreal stop motion page. Lots of creepy designs involving antique dolls, taxidermy specimens, leather, real skulls and more.
Willis H. O'Brien Special Effects Pioneer: Willis O'Brien is probably the least known stop motion animators, but is one of the major pioneers. He even taught Ray Harryhausen how to animate and make puppets.
​​