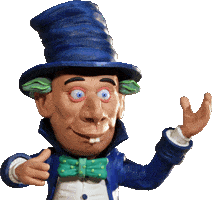 THE STOP MOTION ANIMATION HOW TO PAGE
Nick Park is a British animator and filmmaker who has made a name for himself with his iconic creations, including Wallace and Gromit, Creature Comforts, Chicken Run, Shaun the Sheep, and Early Man. Park has been nominated for six Academy Awards and has won four, including awards for Creature Comforts, The Wrong Trousers, A Close Shave, and Wallace & Gromit: The Curse of the Were-Rabbit. He has also received five BAFTA Awards, including the BAFTA for Best Short Animation for A Matter of Loaf and Death, which was the most watched television program in the United Kingdom in 2008.

Park was born on December 6, 1958 in Preston, Lancashire and grew up with a passion for drawing cartoons. He studied Communication Arts at Sheffield City Polytechnic and then attended the National Film and Television School, where he began work on the first Wallace and Gromit film, A Grand Day Out. In 1985, he joined Aardman Animations in Bristol and worked as an animator on commercial products, including the music video for Peter Gabriel's "Sledgehammer."

Throughout his career, Park has received numerous accolades for his work in animation and has inspired countless others to pursue careers in the field. His films have garnered critical acclaim and have been loved by audiences all over the world. Nick Park is a true master of animation and his contributions to the industry will be remembered for years to come.
Nick Park and Peter Lord with a pair of puppets from Chicken Run 1
Peter Lord is a British animator, director, and producer who co-founded the Academy Award-winning Aardman Animations studio. Lord is best known for his work on clay-animated films and shorts, including the beloved plasticine duo Wallace and Gromit and the critically acclaimed Chicken Run, which he directed alongside Nick Park. Lord has also produced every Aardman work, including Arthur Christmas and Flushed Away, and has received numerous accolades for his contributions to the world of animation.

Lord was born in Bristol, England in 1953 and attended the University of York, where he studied English. In 1976, he co-founded Aardman Animations with his friend David Sproxton and the two created the beloved clay character Morph, who appeared in a series of children's art programs and his own TV series, The Amazing Adventures of Morph. Lord and Sproxton also produced a series of clay animation films in the style of animated documentaries, including On Probation, Sales Pitch, and Palmy Days.

In 1991, Lord was nominated for an Academy Award for his film Adam, and he continued to work alongside Sproxton and Nick Park on a number of award-winning productions, including the Academy Award-winning Wallace & Gromit: The Curse of the Were-Rabbit. In 2013, Lord was nominated for Best Animated Feature at the 85th Academy Awards for The Pirates! Band of Misfits.

Lord has received numerous accolades for his work, including the Freedom of the City of Bristol and a Commander of the Order of the British Empire (CBE). He has also been recognized by the Academy Film Archive, which has preserved three of his films: War Story, Adam, and Wat's Pig. Lord continues to inspire and delight audiences with his innovative and beloved animation.