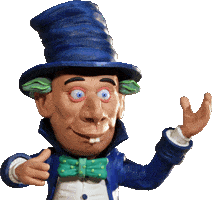 THE STOP MOTION ANIMATION HOW TO PAGE
Lost Stop Motion Collections
Once upon a time, there was a secretive attic vault at Will Vinton Studios in Portland Oregon. Inside were the remains of puppets, props and sets from: Meet the Raisins, Raisins Sold Out, Claymation Comedy of Horrors and an Easter special. Less notable characters were from Vinton's early feature the Adventures of Mark Twain and the Little Prince. All of which were made by some of the top stop motion artists of their day. Thousands and thousands of man hours were put into these creations, only to be hidden from view, perhaps with the hope that some day they would see the light of day again. Here is my attempt to document what was behind the doors based on reference that I found through a secret source. He tells us he wants to keep his identity hidden.
Here's a list of what was documented to be in this hidden attic:
- 1 Tea Commercial head sculpt
- 1 Lumber Jack puppet
- Several Bran Flake puppets for Raisin Bran spots
- Several Raisin puppets from the Raisin Bran spots
- Various heads from background puppets
- Possibly the conductor puppet from the Claymation Christmas Special
- A series of Rudy Bagaman replacement heads from Raisins Sold Out
- At least two Bell characters from the Claymaton Christmas Special
- The Walrus from the Claymation Christmas Special
- The Entrance to Heaven set piece for The Adventures of Mark Twain
- An old man puppet writing in a book for The Little Prince
- Drum set pieces and a piano for various Raisin TV spots
- Many AC, Beebop, Stretch and Red puppets from Raisin TV specials
- The Mother Raisin from the TV specials
- Possibly a Micheael Jordan clay puppet
- At least two Dominoes Pizza Noid puppets with matching Pizza Crusher props
- A Sheldon Snail puppet from the Halloween TV Special
- A black "instead of red" Dominoes Noid puppet (source from an old video)
- One Captain Krunch clay puppet from the TV spot
- Nissan Nick" from the famous Ken and Barbie Nissan ad
- Sets and puppets from Martin the Cobbler
- Sets and puppets from Rip Van Winkle

There also appears to be hundreds of other characters in various states. Some seem to have never been animated, some appear to be beyond repair. Some are thrown in boxes with no protection, while others are covered in clear plastic film to keep the dust off.
​
It's possible most of the puppets here, by so many talented artists, ended up being auctioned away, thrown in the trash or were given to employees. During the firing of Will Vinton by the Knight family transition the studio into Laika, corporate politics would dictate their fate. The Claymation era had come to a sad end. Here is the old studio address where these relics resided at the time the photos were taken:

Will Vinton Studios
1400 NW 22nd Avenue
Portland, Oregon
97210
phone: 503-225-1130
fax: 503-226-3746
The Aarman Warehouse Fire
One of the largest losses in stop motion history is probably Aardman Animations' warehouse fire in October 2005. In much the same way Laika has stored its history in the attic in Portland Oregon, Aardman had a warehouse full of their entire history in Bristol.

According to a CNN.com article at the time, "the warehouse contained sets, props and models from the company's productions, from the children's cartoon character "Morph" through the Oscar-winning, anthropomorphic "Creature Comforts" series to the Wallace and Gromit films."

A Close Shave, A Grand Day Out and the Wrong Trousers are three of possibly the studios most popular films, and they suffered the most loss. The original negatives from the film luckily were stored somewhere else and still survive.

The fire made its way through the three floors during the night in the warehouse and eventually the fire got so hot, all the floors collapsed onto one another. The fire was ruled as electrically started and not arson. Mostly stone and silicone molds were salvaged from the fire and Aardman had said they would be re-making many of the most memorable losses. Including Chicken Run puppets.

According to scotsman.com "the well-known rocket from A Grand Day Out was spared, as it had been on display at the company's studio, while models and props from Aardman's latest feature, Wallace & Gromit: The Curse Of The Were-Rabbit, were kept at the company's Bristol studios and were unaffected."

The fire department at first thought it may have been arson, but later it was found that it was not set intentionally by anyone. It wasn't the first fire Aardman had been through. In fact during December 2001 the studio had a small building catch fire with their engineering equipment and other flammable items go ablaze. There were no puppets or props inside it.

Visit Aardmans web site at https://www.aardman.com/