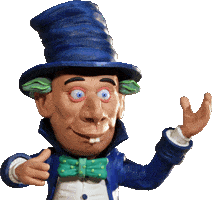 THE STOP MOTION ANIMATION HOW TO PAGE
Written by: Kelly Witaker edited by Tim Smyth

While unrealized in his lifetime, Willis "Obie" Obrien's mastery of animation has helped inspire the mind's eye of generations. This pioneer's monstrous legacy was cultivated through years of developing innovative techniques.
​
The Oakland born California native gained life experience before stepping into motion pictures. O'Brien's winding artistic road began in his teens working briefly as a cowboy, boxer and cartoonist. These interests would resurface in his later works. Obie's focus shifted to sculpture, consisting of mainly human and animal figures. He would add molded rubber to their surfaces giving his pieces both character and freedom of movement.

It was said that during a particularly slow day of work, Obrien and a coworker created tiny boxers out of clay and proceeded to stage a boxing match. Through this "play", the seeds of stop motion were planted in O'Brien's mind. Though in their infancy, this thought process would grow into years of collected knowledge – leading to Willis' greatest accomplishment…Kong.
​
Willis OBrien Audio Documentary MP3
BBC
Obie's innovative methods caught the attention of the Edison Company, who hired him to produce several prehistorically themed shorts. In his early pieces, Willis' characters consisted mainly of clay. As both his career and skills grew, so did the intricacy of his models. Complex articulated armatures covered with rubber skins would dominate the models Willis would build and design. Some of O'Brien's designs even included a rubber bladder that allowed his creatures to "breathe". By inflating and deflating the bladder, his creations could fight, move, and give the appearance of breathing – stirring both our fears and imaginations.

During this time, Willis would meet and impulsively marry the young Hazel Collette. Their marriage would result in separation and profound tragedy for O'Brien. With their uneasy union dissolved, the increasingly despondent Hazel was left in charge of their two sons, William and Willis Jr.
​
Though his private life was highly conflicted, Obie continued researching and developing his characters for the upcoming feature - King Kong. To develop his portrayal of the mighty Kong, O'Brien frequented zoos to study the gorilla's movements. Likewise, he would attend wrestling matches to observe their interactions and improve the choreography of his creatures' battles. This attention to detail coupled with his own life experiences, is what set O'Brien's work apart
​
At a mere 18 inches high, Kong's rich character coupled a new style of rear projection film effects left audiences thrilled and amazed – exceeding all previous films of its type. The new style of metal armature with ball and socket joints was built up using foam and covered with rabbit fur. It was then shot one frame at a time to create the illusion of life. Though largely a technical process, the success of Kong stemmed from O'Brien's ability to give a lifeless puppet a personality which audiences were able to identify with. The gentle giants endearing performance was as strong as the films special effects.

Though his method of live action mixed with stop motion animation is a standard process today, the special effects techniques developed by Willis O'Brien was groundbreaking. For the first time, a cellulose-acetate screen was used for rear projection. This new type of cellulose screen was flexible and stretched over a frame like canvas.

He also began using a blue screen behind live action actors to allow them to be matted into existing footage. This technique as well as rear and miniature projection improved the optical process. Until computer animation became widely used, these techniques were utilized in most monster films until the 1990's.


O'Brien continued to write concepts for several films after King Kong but only found the backing to complete a few. While filming the follow up feature Son of Kong, tragedy would enter into Willis' life. O'Brien's ex wife Hazel would proceed to shoot and kill both of their sons and then turn the gun on herself. While stricken with grief, O'Brien forged on laboring in obscurity, gaining neither fame nor fortune. Though recognized today, O'Brien was often discouraged with his career, seeking financial backing for unrealized projects.

Now known to the world as the man who created Kong, O'Brien is synonymous as a legend among horror, dinosaur and animation fans. In 1950 he received a special Oscar for his work on Mighty Joe Young.

Willis O'Brien passed away in November of 1962. Following his passing, he was posthumously awarded the Winsor McCay Award by ASIFA-Hollywood for lifetime/career contributions to the art of animation in 1997.

Willis "Obie" O'Brien has been an inspiration to many, conjuring up delightful worlds of fantasy and wonder. Though solitary in his life's work, he laid the foundation that we all can build and grow upon.
​
Peter Jackson sent this photo to us, the Bob Burns Kong side by side with Peters Kong armature.
​