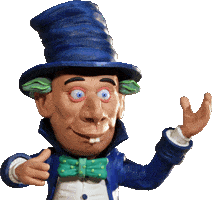 THE STOP MOTION ANIMATION HOW TO PAGE
Why is Henry Selick a pioneer in stop motion? For many reasons. Henry has always pushed the technological boundaries in his films like no other. During Nightmare Before Christmas and James and the Giant Peach, he used extensive replacement faces for they key characters, making more than any others in the past.
Henry would later go on to utilize 3-D printing of replacement faces in his feature Coraline, which allowed for infinitely more expressions than when done by hand. He also was the first to use 3-D filming techniques, bringing stop motion into cinemas in a brand new way.
​
It can be said that Henry also pushed the use of computer controlled motion control in what was otherwise a grueling task when done by hand. In the past, much of the motion control on character driven stop motion films would employ one person to animate a camera (focus, tilt, pan etc.) while another person animated the puppets. This process would not be automated, speeding the animation process up and freeing up animators to do strictly character animation.
Nightmare Before Christmas also used digital cameras in conjunction with capture software to flip between frames. Every animator was given this (at the time) new technology, allowing for animation to be much more smooth and fluid. Puppets looked more alive and less jittery, setting the stage for all other animation studios to follow suit.
Charles Henry Selick Jr., better known as Henry Selick, is a renowned film director, producer, screenwriter, production designer, and animator. Selick is best known for directing some of the most beloved stop-motion animation films of all time, including The Nightmare Before Christmas, James and the Giant Peach, Monkeybone, Coraline, and the highly anticipated Wendell & Wild, set to be released in 2022. Selick's passion for animation began at a young age when he was captivated by the stop-motion films of Lotte Reiniger and Ray Harryhausen. He went on to study animation at the prestigious California Institute of the Arts, where he made two student films, Phases and Tube Tales, that were both nominated for Student Academy Awards.

After completing his studies, Selick began working for Walt Disney Studios as an animator and quickly rose through the ranks, working on films like Pete's Dragon and The Small One. He even had the opportunity to work with and learn from Disney legend Eric Larson. Selick's third feature film, Monkeybone, was a live-action/stop-motion adaptation of an underground comic, but unfortunately did not perform well commercially or critically. Selick then went on to work on Wes Anderson's Fantastic Mr. Fox and later, Coraline, his first feature with Laika, which was also the first stereoscopic stop-motion animated film. Coraline received critical acclaim and was nominated for numerous awards, including an Academy Award, a BAFTA, and a Golden Globe.

In 2010, Selick signed a long-term contract with Pixar and The Walt Disney Company to exclusively produce stop-motion films. He founded Cinderbiter Productions (now closed), a stop-motion company dedicated to creating great, scary films for young audiences. After Selick's work at Laika, they adopted his methods to release several successful films, including the critically acclaimed The Boxtrolls and the thrilling ParaNorman. Selick's talent and passion for animation have made him a beloved and respected figure in the film industry, and his film, Wendell & Wild, was a hit with recent audiences.