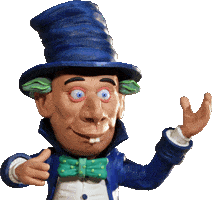 THE STOP MOTION ANIMATION HOW TO PAGE
In-Between Animation Frames using AI
What if you wanted to animate a lot of shots at 24 frames per second, but knew that it would take forever to finish a simple scene? There is now a shortcut that is similar to how cel animation used to be done by the use of in-betweens. Only in this case, AI creates these frames by calculating what the added frames would look like.
​
Flowframes is a program that takes any animation you've made at a low frame rate (say 14 frames per second) and can add frames in-between, up to 60 frames per second. This can give your animation a more fluid and realistic motion.
​
It can also save you time if you have a really long film to make with tons of shots. It's definitely worth trying out. Flowframes is currently free, but for more advanced releases you do need to donate to their Patreon page. To find out more, click here for their official page.
Another program that is similar to Flowframes is DAIN. In the above video example, the creator animated at 15fps and use AI to create the automatic in-betweens. The program added an additional 45 frames per second, creating ultra smooth motion. It also senses the depth of the objects for more advanced rendering of frames. An advantage over Flowframes potentially.

Before you jump for joy, both programs will not create animation for you that looks better than your initial poses. So don't expect magic where you don't have to think about easing out an in, arcs, lines of motion, weight and a proper framing. However your animation will absolutely look smoother to the eye, and in some ways more immersive to the audience.

So what do you think? Do you feel 60fps takes the charm of stop motion away or adds another layer of realism? Or maybe you think it's best to have that surreal jittery look? Or maybe you feel this gives stop motion animators a new competitive edge? Either way you can find this program over on the DAIN Patreon page by clicking here.
The last program that can create in-betweens for your animation is the Android based program called Time Cut. According the page....
"Using advanced image processing algorithm - Optical Flow and deep-learning RIFE model, Time Cut is a professional slopro video editor that is dedicated to change the speed of a velomingo video or timefreeze it, make a very smooth action & slow motion, with motion interpolation technique. It can also make motion blur fx, convert video frame rate, like Twixtor & RSMB plugin on PC."
​
Now that is a heck of a lot of features, and the motion blur option is actually quite exciting. You can find Time Cut by clicking here.