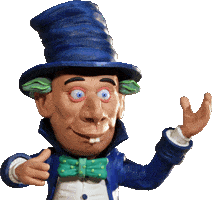 THE STOP MOTION ANIMATION HOW TO PAGE
Anthony Scott "Animator": Animated on many top feature films using stop motion. At age eleven, inspired by the 1933 original King Kong, Ray Harryhausen's mythical monsters from the Sinbad movies and the Rankin/Bass annual Christmas specials such as Rudolph the Red-Nosed Reindeer, he began experimenting with this form of animation using a bare-bones Kodak Super-8 camera. He spent the next few years making short live-action and animated films in his garage and backyard, casting his family and friends. After high school, he attended Lansing Community College in Michigan and gained experience with 16mm film production.
​
Barry Purves: Expert stop motion animator Barry Purves "Mars Attacks, Rigoletto" has a new site for his announcements and appearances, as well as many images of his work. He has a forum and gallery too.\
Chuck Duke: Chuck has worked for most major studios and productions, beginning at Will Vinton productions and continuing his work at Tippett Studios to this day.
​
Dan Fissel Custom Music: Quality Custom Music For ANY production. Jingles, Film Scores, Soundtracks, On-Hold Music. Production for Radio/TV commercials.
Gautry.org (French/English): Art interactif, Scénarios de dessins animés, Cinéma d'animation: animated movies, interactive arts this site presents my work in cg, puppets and animation.
Goguetoons (Character Design): Gogue is an artist out of Spain who designs and sculpts characters based on pictures you send him. He has also done tons of book and magazine illustrations. Every time I see his work it gets better.
​
Joel Fletcher: My primary profession is character animation. Here you will find examples of my painting, photography, sculpture, and film making.
Misha Klein (Animator): Misha is a stop motion animator in California with some of the most expressive puppet poses. Very realistic and zany stuff. Has worked on lots of high profile pieces.
​
​Nick Hilligoss: Nick is known for being a mentor to many. He excels at the build up technique for making puppets and is an over-all inspiration in the community.
​
Pete Ellis Studios: For over 10 years, Pete Ellis Animation Studios have created heartfelt animated stories. We are passionate about animation and film! Located in Manchester, Pete Ellis Animations continue to build on their success for creating animations viewed by millions!
​
Random Animation (Denver USA): Random Animation is a stop-motion studio in Denver, Colorado specializing in clay animation short films and commercials. Below are several stills and brief descriptions of projects that have emerged from the studio since January, 2000.
Red Nosed Studio (Animator/Designer): Chris Sickels Illustration and stop motion animation projects. Plenty of pictures to look at.
Robert Vowles: For over twenty years Robert Vowles has created sets and models that are out of this world, for some of Canada's most dynamic ad agencies. Primarily working in miniature, he tackles the most unusual projects with economy, speed and imagination. Sculpting with a diversity of materials, from ceramics and latex rubber to Sculpey and hot melt glue, he creates people, creatures, monsters and animals.
Tetsu Kawamura: Tetsu, who is located in Japan, creates the most fluid armatures by use of brass, aluminum and phosphor bronze parts. He can create rigs and other jointed parts for custom applications. He is also the machinist of ArmaBender armature kits.
Voltaire: Voltaire is a director/animator specializing in stop-motion animation. Inspired by the films of Ray Harryhausen(Jason and the Argonauts, The 7th Voyage of Sinbad), Voltaire began animating at the age of ten on a super8 camera. At that time, he says,"no three dimensional object was safe. My brother's action figures, my sister's dolls, silverware, etc...If it was missing, chances were that it was in the basement in front of my camera".
Webster Colcord (Animator/Director): Webster Colcord has worked as a professional animator since 1987, starting with Will Vinton Studios in Portland, Oregon. He has worked for various studios including Disney, Fox, Warner Bros., from 1997-2002 at PDI/ Dreamworks, and is currently an animation lead at Electronic Arts in Redwood Shores, California. Websters feature animation credits include James and the Giant Peach, Antz, Monkeybone, Evolution, Minority Report, and Matrix Revolutions. He has also produced commercials and his own short films, many of which have toured with the Sick and Twisted Festival of Animation. Some of the techniques used in his work include live action, stop motion animation, cel, and computer animation.
Ron Coles Wobbly Triopod Blog: Ron Coles pioneering blog featuring his latest Dynamation-style projects and work. He also has a portfolio page on Wix that you can view here.
Scarlet Star Studios: Sven and Gretchin have a blog called the Scarlet Letters. They post their feelings, problems, successes and techniques that they have encountered making their latest film. Lots of good images and more.
Don Carlson: I am a clay animator and songwriter best known for my work with Knoxskorner (At The Rave Inn) for the feature film "Klay World: Off The Table.
Kerrupt Animation: Our philosophy at Kerrupt is to make good quality stop-frame animation available to all. Traditionally it has been considered a slow and expensive technique for making video however, with our exclusive methods of production we offer quality animation at costs that mean any company or organization can consider stop-motion animation as a method for connecting with their clients.​​​​​​​​​​