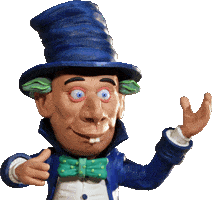 THE STOP MOTION ANIMATION HOW TO PAGE
​Aardman Animation: Aardman Animation is a company that is pioneering modern clay animation. They have a very distinct cartoon style that is very popular. They are the creators of Wallace and Gromit and Chicken Run.
​
A+C, animation studio & production company (UK): Specialists in stop-motion animation for advertising and social content, we produce anything from paper craft to character animation. For over 10 years we've been creating award-winning animations for some of the world's best-known brands, including LEGO, American Express and Oreo. We retain all disciplines in house, which makes your life easier and keeps production costs down.
Beast Animation (Belgium): Studio based in Belgium that creates Pixelation, Stop Motion and Clay Animated spots and films.
Bent Image Labs: Bent Image Labs is made up of past Will Vinton employees of the highest caliber. Namely David Daniels. They have made many commercials since forming and are always busy.
Bix Pix Entertainment (Chicago USA): A studio in Chicago Illinois that is exceptionally good with clay. Has done many commercials and TV spots.
​
Citoplasmas (Chile): A studio located in Chile that creates mostly clay animation and pixilation. Has several short films that you can watch as well as what looks like a workshop and educational aspect of their site. Site is currently only in Spanish.
​
Cinema Fantasma (Mexico): We are a company integrated by creatives with one common vision. Through the playful usage of cinematographic language and the multidisciplinary work spirit we create what we would like to see. We make films, animation, characterization, especial effects, commercial bumpers, visual experimentation, art toys, audiovisuals, artistic projects and unique proposals.
Cuppa Coffee (Canada): The largest stop motion and clay animation in North America. Creates the hit TV show "JoJo's Circus".
Cycho (Australia): Cycho is an Australian based studio specializing in stop motion, clay, and also computer generated animation. They have a images, a reel and lots to read.
​
Dwarf Inc. (Japan): Famous for the Domo character, this Japanese studio makes mostly cartoon plush doll stop motion films. They also do graphics, work shops and more.
​
Giroscópio Filmes (Brazil): Giroscópio Filmes is a collaboration company that excels at bringing together stop motion animators around Brazil. They have done cut-out, clay and pixilated light films and even won an award.
 Ideal Standard Film (Germany): Creators of the Periwig-Maker. Very high quality work.
Jiri Trnka Studio (Czech): Jiri Trnka is well known for making really good films.
John Wright Model Making: John Wright Modelmaking has earned a reputation for producing high quality models for the animation industry. Our skilled team of modelmakers with backgrounds in engineering and sculpting have created work for many award winning film and advertising productions. UK Based, made sets and armatures for Aardman Animations.
Loose Moose: Director/Animator Ken Lidster and Producer Glenn Holberton formed Loose Moose in 1994. Well known for their Lipton Iced Tea commercials.
Lumenas (UT USA): Lumenas Animation blends the technical aspects of computer animation with the legendary medium of Stop-Motion to create stories that have universal appeal and brilliant art.
MacKinnon and Saunders: Based in the U.K. Mackinnon & Saunders design and build high quality animation puppets, models and maquettes. We also offer various digital services including Maya Unlimited 3D. Our clients past and present include HOT Animation, Passion Pictures, Warner Bros., Loose Moose, Cosgrove Hall, Aardman Animations, Publicis New York, Nickelodeon UK, Disney, Barry Purves and Famous Flying Films.
Magic Cinema Studio (Russia): Alex has a very nice web site featuring his clay puppet creations. His personal studio is located in Nizhny Novgorod Russia and he offers to make puppets, armatures and animation.
Max Sviridov Studios (Russia): Max is a clay animator who has made many different commercials and comical short films in his own unique style.
​
Parabella Studios (London): A PARABELLA is a type of graph; the arch of a bouncing ball, which also looks a bit like a diplodocus. PARABELLA are a young but experienced BAFTA award winning animation studio based in East London, co-founded by Mikey Please and Daniel Ojari. We specialise in bringing narratives to life with visual flare and character.
Paul Moldovanos's Puppet Site "The Clay Man": Clay cartoon illustration + more by Paul Moldovanos, including free clay greetings, cartoon and animation links to the worlds best! Also has digital and clay animation services.
​
Pedri (Netherlands): Pedri Animation, a studio specializing in stop-motion animation. Founders Peter Mansfelt and Paul Mathot, together with free lance specialists, work to create high quality productions and to educate new talent.
Phil Tippett Studios: Phil Tippett is a classic stop motion animator. He has done puppet animation for Star Wars, Empire Strikes Back, Willow, Dragon Slayer, and even the Jurrasic Park animatics using puppets.
Picto Studios (Korean/English): A Korean web site dedicated to creating some really crazy looking characters. They seem to have been influenced by Aardman's Rex the Runt. They appear to be moving in the direction of computer animation.
Potens Plastianimation: An excellent studio located in Spain. Tons of pictures and more! Spanish only right now.
​
Qvisten Animation (Norway): Studio creates a mix of CGI and stop motion animated films and features. Has over 560 potential projects in the works!
​
Real Wood Animation (Asia): Creators of the award winning film The Quintet of the Sunset by Jie Weng
​
Sconnect Clay Animation and More (Vietnam): If you have seen clay animation on YouTube aimed at kids, Sconnect is probably the company behind it.
Scopus Films: Scopus Films has been producing children's animation and other programs since 1985, including some clay animation.
​
​Screen Novelties: Screen Novelties is a small web site dedicated to the creation of short puppet cartoons. The creators have created a short, fanciful Puppet Cartoon featuring the legendary rascal, "Mysterious Mose," as he prepares for a music-filled soiree in his graveyard home. They are also the creators of Robot Chicken.
​
Shadow Machine: Specializing in multiple forms of animation, SHADOWMACHINE is a collective of artists, designers, writers, directors and producers and serves as a platform to launch great stories. It is an environment of collaboration, inspiration and artistry with a culture of hard-work and efficiency.
​
Starburns Industries: Starburns Industries is an innovative and imaginative full-service production company, specializing in stop-motion, traditional 2D, and CG animation. In addition to specialized live-action projects, the studio creates groundbreaking animation for film, television and new media distribution.
​
Stoopid Buddy Stoodios: Home to the longest running stop-motion show on television, Robot Chicken, as well as Dinosaur Office, MAD's Spy vs. Spy, and a slew of exciting projects currently in development. Our work is our passion, come play with us.
​
Stunt Puppet Pictures: Stunt Puppet Pictures is a family owned Animation Studio created in 2005 by Justin Rasch and Shel Rasch. As a full production studio, we hand make Commercial, Television, Online and Feature Content using dynamic Stop Motion, CG and Traditional techniques. Check out their YouTube channel here. They also have an Instagram page here.
Studio Eeksaurus (India): EEKSAURUS is owned and mentored by the company's director E. Suresh ( Suresh Eriyat), who has over 20 years of experience in the field of design and direction of films. Eeksaurus has been around for more than 9 years with more than 100 films to its credit and has won more than 100 international and national accolades for its work
​
Zumbastico Studios (Chile): Live Action and Animation Studio / Productora Audiovisual (also creates clay animation)!