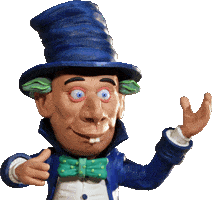 THE STOP MOTION ANIMATION HOW TO PAGE
Video Editing, FX and Paint
Image Editing:
Adobe Photoshop CS2 Free (Outdated but works): Photoshop is a great editing program you can get for free, however CS2
Gimp: Free Image Manipulation Program GIMP is the GNU Image Manipulation Program. It is a freely distributed piece of software for such tasks as photo retouching, image composition and image authoring. It works on many operating systems, in many languages.
Krita: Krita is a professional FREE and open source painting program. It is made by artists that want to see affordable art tools for everyone. Great for sketching character designs, editing out rigs from your shots and more.
​
MediBang Paint (Free Paint Program):  MediBang Paint is a FREE lightweight digital painting and comic creation program that comes loaded with brushes, fonts, pre-made backgrounds, and other resources.
​
Paint.NET Free Image Creation and Editing: WIN Paint.NET is free image and photo editing software for computers that run Windows. It features an intuitive and innovative user interface with support for layers, unlimited undo, special effects, and a wide variety of useful and powerful tools. An active and growing online community provides friendly help, tutorials, and plugins.
​
Photo Pea (Free Photoshop Clone): If you want to create a simple (or complex) design for a film such as a character, set or prop - Photo Pea can handle the task. And it's free, all you need is your web browser.
​
Sumopaint: Free Image Manipulation: Another good program for removing rigs, editing your images or creating illustrations.
​
AI Tools:
Midjourney: AI image generation program which can create designs, backgrounds, still image FX and more. Used in conjunction with Discord.
Stable Diffusion: Another AI image generation program, not as refined as Midjourney and used for the same purposes.
​
​
Video Editing:
​
Adobe Premiere: Edit video faster and more fluidly with Adobe Premiere Pro CC. Brand-new features include an integrated color grading pipeline with Adobe SpeedGrade CC, expanded native format support, improved multicam editing, and more. With Creative Cloud, it's easy to download the latest features and sync your settings and shortcuts to any computer in any edit bay in the world. Available now.
​
Davinci Resolve: DaVinci Resolve combines editing, color correction, visual effects, motion graphics and audio post production all in one tool! Its modern interface is fast to learn and easy for new users, yet powerful for professionals. DaVinci Resolve lets you work faster and at a higher quality because you don't have to learn multiple apps or switch software for different tasks. That means you can work with camera original quality images throughout the entire process. It's like having your own post production studio in a single app! Best of all, by learning DaVinci Resolve, you're learning how to use the exact same tools used by Hollywood professionals!
​
iMovie: If you use a Macintosh product, iMovie does most of what is needed to splice, add audio and edit your shots. It's considered a beginner editor and is best for those on a budget.
Jahshaka (FREE): The worlds first OpenSource Realtime Editing and Effects System. Jahshaka takes advantage of the power of OpenGL and OpenML to give its users exceptional levels of performance. We currently support Linux, OsX, Irix and Windows, and Solaris is on the way! Jahshaka is licensed to the public under the GNU GPL agreement.
Lightworks (FREE! Open Source): Possibly the best editing program out there with the most features for the least amount of money. It's free!
​
PowerDirector 365: For Mac users (and Windows) this is a more elaborate video editor than iMovie. It can be tried out for free and loaned for a minimal monthly payment.
​
Sony Vegas: A user friendly and moderately powerful editing program with a good reputation.
SynthEyes (motion track live action for adding puppets): Use SynthEyes to help insert animated creatures or vehicles; fix shaky shots; extend or fix a set; add virtual sets to green-screen shoots; replace signs or insert monitor images; produce 360° virtual reality or 3D stereoscopic films; create architectural previews; reconstruct accidents or crashes; do product placements after the shoot; add 3D cybernetic implants, cosmetic effects, or injuries to actors; produce panoramic backdrops or clean plates; build textured 3-D meshes from images; add 3-D particle effects; or capture body motion to drive computer-generated characters and  more.
​
VideoPad Video Editor: Tested by Ron Cole and said to be a very good editing program.
​
FX Software:
​
Adobe After Effects: Make the impossible possible with the new, more connected After Effects CC. Get powerful time saving features like a Live 3D Pipeline with Maxon Cinema4D software and new Mask Tracker, which lets you apply a mask and effect that travel frame by frame throughout your composite. Share work from within the application, sync your settings across machines, and get access to new features as soon as they're released
Particle Illusion: A powerful particle generator that gives users instant access to 3D particles. Available as a free standalone application. Quickly create photo realistic particle effects to use for motion graphics, visual effects, titles, and lower thirds.
Specialty Software:
​
GBDeflicker (Anti-Flicker Plug-In): Flickering is a common problem in time-lapse or stop motion footage captured using a digital still camera. Frame by frame variations in lighting or in exposure lead to perceptible brightness fluctuations, or flicker. GBDeflicker is available as an Adobe® compatible plug-in or Windows Application for removing time-lapse flicker.
Flicker Free: A powerful and simple way to remove flicker from your video. We offer presets for different types of footage, making it easy to eliminate flicker caused by out of sync cameras, time-lapse, or slow-motion video. Flicker Free will work on any sized footage and is compatible with a wide range of video editing applications such as After Effects, Premiere Pro, FCP, Avid, Resolve, and Vegas.
Natron: Open Source (FREE) Chroma Key Program:  Natron can be used with ReelSmart Motion Blur for the most affordable way of adding motion blur to your stop motion animations.
​
Pixlr: Free background removal tool. If you need to edit out rigs and backgrounds from your puppet, this free online editor is similar to Photoshop.
​
ReelSmart Motion Blur: Add motion blur to your stop motion or clay animation. It is a plug-in for Adobe After Effects or Premiere. Automatically add more natural-looking motion blur to a sequence using ReelSmart Motion Blur. Our tracking technology is at the heart of ReelSmart Motion Blur, so there is no handwork involved. Of course you can add as little or as much blurring as you need and even remove motion blur! Finally, you can create very interesting effects by blurring one sequence by using the motion from another.
​
Tupi: A free 2-D animation program. Excellent tool for storyboards and animatics that you pre-animate.