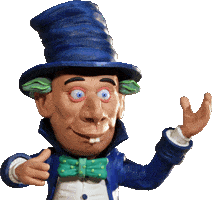 THE STOP MOTION ANIMATION HOW TO PAGE
William Gale Vinton was an American animator and filmmaker who made a name for himself in the industry with his Claymation work. Vinton, who was born on November 17, 1947 in McMinnville, Oregon, received his bachelor's degree in architecture from the University of California, Berkeley in 1970.
It was during this time that Vinton was introduced to clay animator Bob Gardiner and the two began collaborating on short films. Their first film together, a 1½-minute short called Wobbly Wino, was completed in 1973. Their second film, Closed Mondays, won an Academy Award for Best Animated Short Film in 1975.
Vinton went on to establish Will Vinton Productions (later Will Vinton Studios) in Portland and hired a team of animators to produce commercials for regional and national companies. He also produced a trilogy of 27-minute fairy tales in the late 1970s and early 1980s, including Martin the Cobbler, Rip Van Winkle, and The Little Prince.
These films were later released under the umbrella title Trilogy and to video as The Little Prince and Friends. In 1978, Vinton produced a documentary called Claymation: Three Dimensional Clay Animation, which featured the technical processes behind clay animation and introduced the term "Claymation," which he later trademarked.
Vinton's studio went on to produce several notable films and characters, including The California Raisins and The Adventures of Mark Twain. Vinton won an Oscar for his work and several Emmy and Clio Awards for his studio's productions.
He passed away on October 4, 2018, leaving behind a legacy in the world of animation that will not be forgotten.